Shining a light on mental health
At Jo Malone London we are committed to supporting mental health and the profoundly healing effect that nature has on mental health problems and people living with painful personal challenges. One in four people will be affected by mental health problems in their lifetime. We want to help break the taboo that still surrounds the topic.

We are proud to support those living with mental health problems. Empowering people to recover. Reconnect. Grow. Through dedicated projects with inspirational charities. Raising awareness. Providing support. Stamping out stigmas, one step at a time. All supported through the sales of our Charity Home Candle Collection. Discover a little more about the projects your Candle purchase helps to make possible…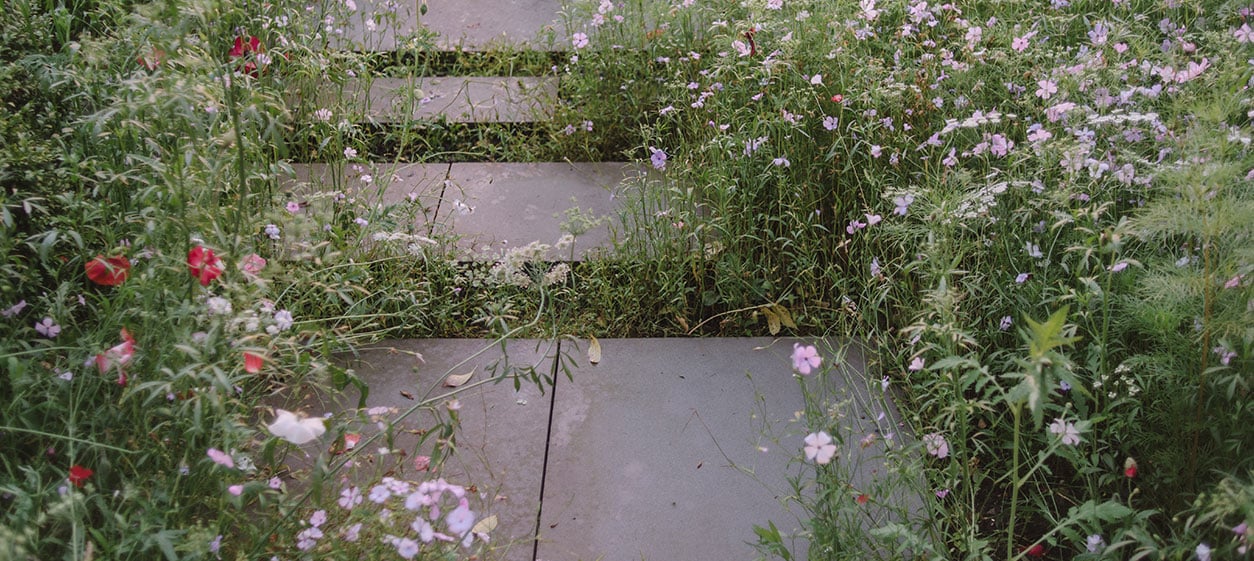 We created the Courtyard Garden, a beautiful space at Martineau Gardens in Edgbaston, Birmingham. A community garden and charity with a focus on therapeutic horticulture: the use of plants and gardening to improve mental wellbeing. With support from us, the Courtyard is cared for by volunteers – many of whom live with mental health problems and learning disabilities. Working on the garden gives volunteers a sense of achievement. Increasing their self-confidence. Empowering them to start rebuilding their lives.
"Martineau Gardens helped me find a new way of living and being. I found somewhere where I was valued"
Charity Candle Collection
Anna Freud National Centre for Children and Families
Fewer than 35% of young people with mental health problems get any help at all. Radical change is needed – and the Anna Freud National Centre for Children and Families is leading the way. For over 60 years, the charity has pioneered better mental health care for children and their families. Since we started supporting them in 2017 we have funded the development of free resources and workshops for more than 3,000 schools in the UK. Empowering school leaders and teachers to promote mental and emotional wellbeing to the whole school community. Giving children a shared language to talk about mental health.
NSPCC (National Society for the Prevention of Cruelty to Children)
The NSPCC is leading the fight to end child abuse. One vital way to ensure children have a positive experience growing up is by working with parents. Often having faced adversity in their own childhoods, some parents are overwhelmed with pressures and feel they have nowhere to turn. This can affect their child's mental health. We support the NSPCC to ensure parents can access the help they need. Together, we can break down the stigmas around mental health problems – and transform the face of support for families across the UK.

Gardening is good for the mind, body and soul. Just ask the team behind GROW. Managed by The Whitworth in Manchester, the project promotes the benefits of horticultural activities on mental wellbeing. Supporting local people who are experiencing social isolation or living with mental health problems. By working together in The Whitworth's Art Garden – created with a little help from us – volunteers get the opportunity to learn new skills. To rebuild confidence. To engage with others and feel a sense of belonging.
Kirkdale sits in the top 1% of the UK's impoverished areas. Many of its inhabitants live with mental health problems and long-term unemployment. But they don't have to face these issues alone. Rotunda is a local charity that believes in those who society has turned its back on. With our support, it was possible to create the Kirkdale Country Garden – the first of its kind in the neighbourhood. A scented space that brings the community together. Offering volunteers the chance to gain new qualifications in horticulture. Paving the path to self-sufficiency and employment.
Scottish Association for Mental Health (SAMH)
For over 90 years, SAMH has represented the voice of people affected by mental health problems in Scotland. The charity advocates the positive impact of gardening on mental wellbeing – just like us. We teamed up to support the regeneration of the Redhall Walled Garden in Edinburgh. A magnificent space developed and maintained by trainee gardeners. Encouraging their sense of purpose. Engaging them socially. Equipping the volunteers with life skills, so that they can go on to find a place in the wider community and working world.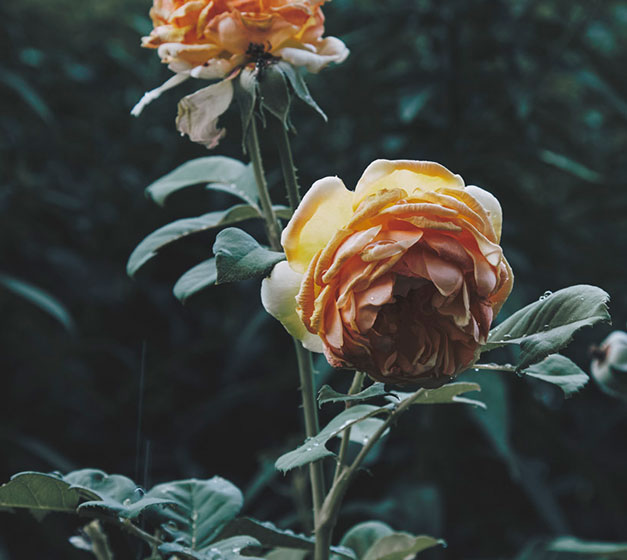 "Putting Down Roots has been invaluable in my mental health recovery over the past six months"
Four in ten homeless people are affected by mental health problems. A statistic that is close to our heart. We support St Mungo's – one of the UK's leading homelessness charities – on their gardening project, Putting Down Roots. A project that uses gardening as an aid to recovery from the issues that can lead to homelessness. Together with their team of volunteers, we've helped to revive the Castle Park Physic Garden in Bristol and The Quiet Garden in London's Notting Hill. Offering people a safe place to reconnect. Recover. Grow. Through the cultivation and care of each garden's beautiful grounds.
A garden is more than just a thing of beauty. It's a safe, peaceful environment where individuals can develop their physical and mental health. No-one understands this better than Thrive: a charity whose mission is to harness the power of gardening to transform lives. So, it was only natural that we supported them on The Old English Garden in London's Battersea Park. Restoring a once-neglected gem into a blooming hub for the community. Cared for by client gardeners who live with the challenges of mental health.
In Ireland in 2017, one person a day died by suicide, and over 6,000 people presented themselves to hospitals with self-harm in the first half of 2018 alone. Pieta House provides free, community-based support services for anyone who has attempted or is thinking about suicide, those engaging in self-harm behaviour and anyone impacted by the loss of someone to suicide. Jo Malone London is helping to support the Resilience Academy, a six-week programme delivered to secondary schools across Ireland that aims to increase protective factors such as coping skills, problem solving, decision making and cognitive skills.

For each Charity Home Candle sold in the UK, Jo Malone Limited will make a donation equal to 75% of the retail price of £48 (less VAT) to support individuals and families affected by mental health problems through dedicated projects with inspirational charities. Raising awareness. Providing support. Empowering people to recover. Reconnect. Grow. The donations will be divided between the following charities: Anna Freud National Centre for Children and Families (16%), Martineau Gardens (4%), NSPCC (39%), Phoenix Futures (6%), Pieta House (9%), the Redhall Walled Garden (SAMH Scottish Association for Mental Health) (4%), Rotunda Limited (4%), St Mungo's (8%), Thrive (Society for Horticultural Therapy) (6%) and the Whitworth Art Gallery, The University of Manchester (4%).